Post-covid recruitment: towards a predominance of soft skills?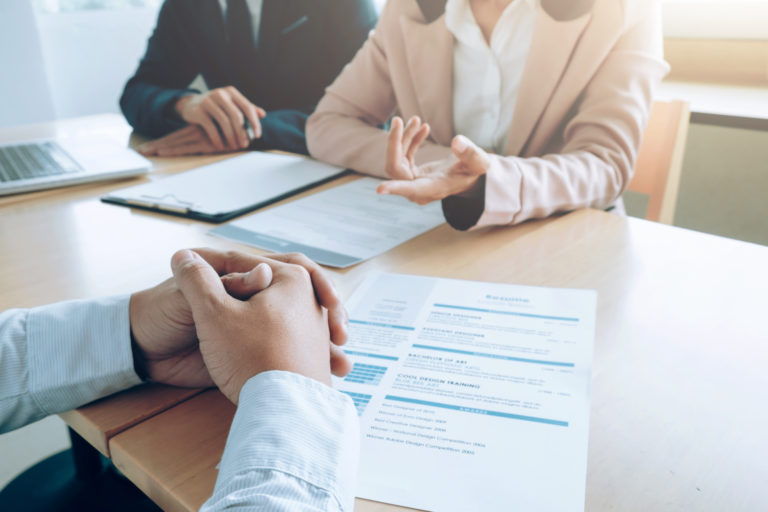 The last three months have been complicated, particular and very challenging, both on a human and professional level.
The return to life and work has been smooth since May 11, some employees happy to return to their offices and colleagues and others happy to have experienced teleworking. Recruitments are resumed within companies and candidates are still solicited. Will Covid-19 and all its consequences change recruitment methods and what trends will emerge?
Towards the reorganization of recruitment methods?
One thing is certain, digitization has allowed everyone to stay in contact throughout the confinement to support each other. It also makes it possible today to communicate about the reopening of companies, sites and stores. Moreover, this digitization continues to accelerate and this is only the beginning: it will continue to give way to more virtual, rapid action and presence on social networks.
As for recruitment, they too are increasingly digitized via Skypes interviews or videos. Recruitment means exchange and human relations. Is that compatible with these new methods? It would seem so. Companies and candidates have been able to adapt and interviews can be very qualitative. This allows recruiters to move forward in their processes, keep in touch with candidates and show them that their company is modern and adapting to new technologies. This is now an integral part of a company's employer brand and helps to convey an attractive image of a company. Recruitment remains formal and professional while bringing fun and humanity through new digital tools. The gain in efficiency and time is undeniable and this conveys a contemporary image.
Let us not forget that it is also these candidates who carry and make the reputation of the companies, even if they have not been employees. For they will remember how they were welcomed, treated and whether or not they had a return from their conversation whether it was positive or negative.
Videoconferencing, interviews via Skype or other software, teleworking: digitalization is here. These remote interviews make it possible to validate both the technical and behavioural skills of the candidates. Experience is important but not enough: soft skills have become essential during recruitment processes. Can they take precedence over the skills required?
Focus on soft skills
During recruitment, previous experiences and technical skills are of course important but what is the point if the candidate recruited does not have the right human and behavioural skills: empathy, the ability to integrate into the team, to go towards others, to take initiatives and to develop skills or even active listening. Soft skills become indispensable and sometimes this makes recruitment more difficult because the candidate must be competent, have the expected relationship and in addition feel in step with the corporate culture. They are thus gaining ground in the job market and recruitment, since we are increasingly aware that people come first, even in the professional world.
The French system is very much focused on diplomas, school and university courses, but also on the professional experiences acquired.However, there is no point in having 100% of the required skills if we do not know how to use them wisely. And it is thanks to the soft skills that this can be done.
Having a degree in team management and coordination is a good thing but having enough empathy, caring and a real ability to pull people up is even better. Recently, some companies such as Leroy Merlin have decided to bypass the CV to focus more on the personality of the candidates and their motivation. This mode of operation is of course not possible in certain sectors of activity or an expertise in a specific trade is mandatory.
Very often the candidates have the same discourse: I have never done such or such a task but I can learn and above all I have the will. Why not give them a chance? A lack of confidence in themselves or the recruiters? Or the certainty that the ideal candidate will end up pointing the tip of his or her nose? What if we tried to recruit "American-style"?
Soak up American-style recruiting?
The US recruiter is relaxed and "cool" while waiting for performance and motivation from the candidates. So far, nothing that the French recruiter is not able to do. However, French recruiters could be more imbued with it. How? By relaxing the atmosphere without being familiar and this to put at ease the candidate who will give the best of himself during the interview. Could not French recruitments, judged too strict by some anglophones, become a brake?
It is important to put yourself in the candidate's shoes and show empathy because the human is at the centre of everything: a candidate who is reassured and confident is a candidate of quality and transparency. This transparency will make it possible to identify him in the best possible way and to validate or not his application according to the position, the expectations but also the corporate culture.
In the United States, recruitment is often based on motivation and not skills. An American dream requires, it is rather "tell me what you have the motivation to do and not what you have done so far". We still come back to soft skills. A somewhat idyllic recruitment mode, of course, but which has already proven itself on the other side of the Atlantic. It is not a question of confirming whether this or that recruitment model is the best one, but the comparison encourages reflection and makes things better, to evolve and therefore to succeed.
The economic crisis that is beginning is likely to hit some companies head on that will have to reorganize. Recruitment has never been more important and strategic because good recruits will allow good productivity and therefore a good economic recovery. Adaptation is therefore a must: digitalisation is growing, employees and candidates are actively listening, focus on soft skills without forgetting hard skills, implementation of new innovations, employer brand, accompaniment of recruits in their development in skills. Whatever decisions are made, their success will be through communication and the ability to renew themselves.